Description
Ernest is one of Posterizer KG personal handwritten fonts. All glyphs are taken from Hemingway's letters and postcards, written by himself, and then reconstructed and adapted for typographic use.
Because of spontaneity and more authentical characteristics of text, font contains alternativ glyphs and discretionary ligatures.
Design, Publisher, Copyright, License
Design: Lazar Dimitrijević
Publisher: Posterizer KG
Copyright 2018 by Posterizer KG. All rights reserved.
License: COMMERCIAL
Lazar Dimitrijević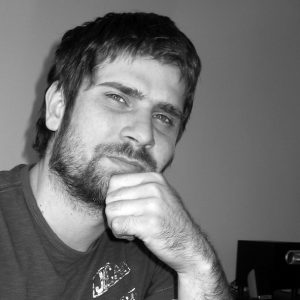 Lazar Dimitrijevic, who set up the foundry Posterizer KG, was born in 1981 in Bajina Basta, Serbia, and lives in Kragujevac, Serbia. He obtained a Master of Graphic Design from the Department of Graphic Design, FILUM Kragujevac, Serbia. Presently, he is art director at Design Studio BOX.