Description
Font Sampler
(EN) The quick brown fox jumps over the lazy dog. (NL) Op brute wijze ving de schooljuf de quasi-kalme lynx. (CS) Nechť již hříšné saxofony ďáblů rozezvučí síň úděsnými tóny waltzu, tanga a quickstepu. (HU) Jó foxim és don Quijote húszwattos lámpánál ülve egy pár bűvös cipőt készít. (RO) Înjurând pițigăiat, zoofobul comandă vexat whisky și tequila. (RU) Разъяренный чтец эгоистично бьёт пятью жердями шустрого фехтовальщика. (BG) Огньове изгаряха с блуждаещи пламъци любовта човешка на Орфей. (SR) Фијуче ветар у шибљу, леди пасаже и куће иза њих и гунђа у оџацима. (EL) Ταχίστη αλώπηξ βαφής ψημένη γη, δρασκελίζει υπέρ νωθρού κυνός. Type your own text to test the font!
Captura Now supports you create your next award-winning typographic experience.
Carefully refined shapes and sensitively balanced spacing and kerning create the gentle rythm that grants Captura Now its warm-hearted face, perfect in form and shape. Expanded with an enormous character set, Captura Now offers the freedom to transform your design into any Latin based language as well as into Cyrillic and its localized forms.
Select one of the 16 predefined styles or choose to continuously adjust the weights using the brand new variable font technology*. Numerous Open Type Features such as stylistic alternates, small caps, circled arrows, slashed zero and many more, have been implemented to simplify your work process.
1160 Glyphs | 18 Styles | 8 Weights + Italics | 2 Variable Fonts
Open Type Features:
Access All Alternates, Localized Forms, Subscript, Scientific Inferiors, Superscript, Numerators, Denominators, Fractions, Ordinals, Proportional Figures, Tabular Figures, Small Capitals From Capitals, Small Capitals, Ligatures, Slashed Zero, Stylistic Alternates
Captura Now supports 256 Languages — extended Latin incl. Vietnamese; Cyrillic incl. localized forms.
*Variable fonts work well in software that supports variable font technology.
Design, Publisher, Copyright, License
Design: Anita Jürgeleit
Publisher: Type Design
License: Desktop Commercial
Anita Jürgeleit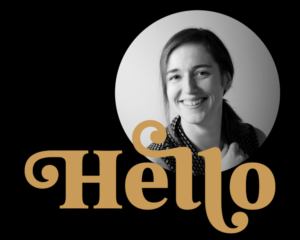 Hi! My name is Anita and my passion is type! It happened all in a sudden, when I was studying communication design: I travelled to Korea and I got absolutely excited about the type system there. It caused me a long-term addiction to type design. Nowadays, I am dedicated to design high quality fonts and custom typefaces. I invite you to explore my library or just say [email protected]
Free license: Medium, Medium Italic
Download: SHOP