Description
Description
PT Orden™
was designed by Oleg Karpinsky in 2000-2001 and licensed by ParaType. Orden is a genuine Cyrillic typeface, it contains antique Cyrillic letter forms such as d, z, N with a diagonal stroke, symmetrical Y, × and Ù, rare in modern typography. Another specialties: one alphabet and old style figures. Lower case consists of upper case letters except for some alternative variants of the capitals. For use in advertising and display typography.
Supported Languages:
Western Europe, Cyrillic
Oleg Karpinsky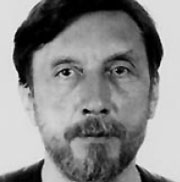 Oleg Karpinsky was born in the Magadan region of far eastern Russia. He studied at the Moscow Higher School of Design, and since graduating in 1980 has worked as a graphic designer. In 1993 he began an ongoing collaboration with the Russian foundry ParaType, who have published several of his typefaces. He has also recently published typefaces with Bitstream. In his free time he enjoys painting, literature, and the visual arts.