Description
Description
Freehand 471 is the Bitstream version of Cascade Script by Matthew Carter. Released by Mergenthaler Linotype in 1965, this design is based on an earlier type by the Ludlow foundry.
It's a dark, disconnected script with angular forms. It seems written by heavy marker and thus suitable for informal posters and signage and for advertising and display typography as well. Central European, Cyrillic, and Greek Monotonic characters were designed by Oleg Karpinsky. Released by ParaType in 2011.
Oleg Karpinsky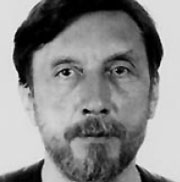 Oleg Karpinsky was born in the Magadan region of far eastern Russia. He studied at the Moscow Higher School of Design, and since graduating in 1980 has worked as a graphic designer. In 1993 he began an ongoing collaboration with the Russian foundry ParaType, who have published several of his typefaces. He has also recently published typefaces with Bitstream. In his free time he enjoys painting, literature, and the visual arts.