Description
Hello Headline is a bold and friendly typeface designed specifically (believe it or not) for headlines. All of the letters are chunky and rounded, which is probably the reason why they are visible from afar. And I mean, really, really afar. The overall feel of the typeface is meant to be very casual and affable, so it is great for businesses that are fun, outgoing and sincere.
Design, Publisher, Copyright, License
Design: Veneta Rangelova
Publisher: DearType
Copyright 2015 by DearType. All rights reserved.
License: COMMERCIAL
Veneta Rangelova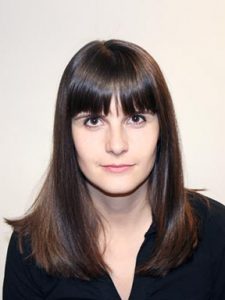 Veneta Rangelova is a graphic designer from Sofia, Bulgaria. She graduated in Clutural Studies and then did a master's in Brand Management and Advertising. She has worked as a logo designer for several years before heading towards branding and building more comprehensive visual identities with Realist. Excited by the impact typefaces and lettering have on people, she created the DearType foundry in 2014, with Lifehack being its best-selling font up to date.