Description
Romper is a slightly narrow handwritten sans in four weights and it is perfect if you want to convey a casual and friendly feel. It was designed with the idea to be used on comic books, mobile applications and children's books, thus it has a Dancing Baseline version (Romper DB) and a Slanted version (each of them in four weights as well). The family is equipped with 450+ glyphs, has Latin Extended and Cyrillic Support (both Russian and Bulgarian) and a lovely set of extras. The family includes a lot of discretionary ligatures and alternate letters for more variety in the design. Overall, Romper is cute, amiable and really versatile, so it will fit most applications – think greeting cards, menus, merchandise, books, packaging, websites, etc.
Design, Publisher, Copyright, License
Design: Veneta Rangelova
Publisher: DearType
Copyright 2020 by DearType. All rights reserved.
License: COMMERCIAL
Veneta Rangelova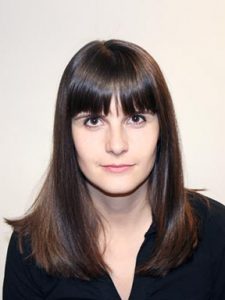 Veneta Rangelova is a graphic designer from Sofia, Bulgaria. She graduated in Clutural Studies and then did a master's in Brand Management and Advertising. She has worked as a logo designer for several years before heading towards branding and building more comprehensive visual identities with Realist. Excited by the impact typefaces and lettering have on people, she created the DearType foundry in 2014, with Lifehack being its best-selling font up to date.