Description
Neusa Next is a geometric sans serif type family designed by Maria V. Pigoulevskaya. Its wide range of weights, widths and matching italics provides the designer with a complex and rich typographic palette.
Designed and released as Neusa in 2012, it was initially conceived as a type family with condensed proportions. Suitable for text, it was equipped with distinctive characteristics that stood out in display settings.
Today Neusa Next builds on the original idea, expanding its character set to extended Cyrillic and introducing three more widths: Compact, Regular and Wide, each one with its own personality. Neusa Next Std supports Latin based languages, while Neusa Next Pro also covers extended Cyrillic.
The design draws inspiration from the early space explorations, including the iconic "Life" magazine coverage of the 1969 Apollo program and especially the works of Swiss design.
The Neusa Next family consists of 20 weights, five per width, with matching italics, for a total of 40 individual styles. OpenType features include localised forms for Bashkir, Bulgarian, Catalan, Chuvash, Dutch, Macedonian, Moldovan, Romanian and Serbian, as well as inferiors, superiors, fractions, case sensitive punctuation and a special stylistic set featuring space themed icons. Language support includes Latin and Cyrillic scripts, covering most Western and Central European Latin-based languages.
Design, Publisher, Copyright, License
Design: Mariya V. Pigoulevskaya
Publisher: The Northern Block Ltd
Copyright 2017 by The Northern Block Ltd. All rights reserved.
Mariya Lish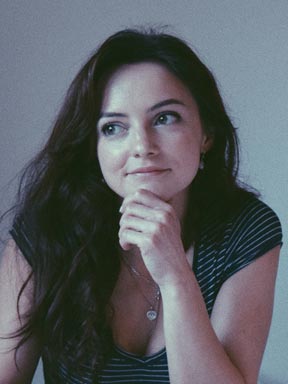 Mariya Lish (formerly Mariya V. Pigoulevskaya) was born in 1985 in Minsk, Belarus or Byelorussian SSR at that time. She studied at Belarusian State Academy of Arts. In 2006 she moved to the UK and continued her studies at the Teesside University. Mariya graduated with BA and MA in graphic design and illustration. In 2012 she completed an apprenticeship with The Northern Block type foundry and joined the creative team as a type designer. In 2014 she was part of the highly regarded Type Design Intensive Program at Reading University. Her practice is focused on Latin and Cyrillic type design and production. She lives in Northumberland, UK, with her son.
Commercial License
Buy at: Fontspring