Description
New Rubrik and its sibling New Rubrik Edge stand out in the typographic firmament. Miles Newlyn drew a sans serif with simplified letterforms by eliminating the spurs — the little extensions where curved strokes meet stems. The clean junctions lend the typefaces a sleek, modern look popular in branding, packaging, wayfinding, and environmental graphics—any situation calling for a forward-thinking typographic style. New Rubrik combines the best of both worlds: its techy, futuristic appearance is softened by rounded stroke endings, making it warm and personable. New Rubrik Edge was designed by request to be the somewhat cooler and more technical companion of New Rubrik. While the Edge styles bear square stroke endings, Newlyn kept corners blunt and slightly bulbous to maintain the flavor of the original design.
Warmer, cooler: New Rubrik Edge was commissioned as an edgier companion to New Rubrik, a smooth, simplified sans with rounded stroke endings.
Both New Rubrik and New Rubrik Edge's linguistic range have expanded significantly with the addition of Cyrillic, potentially making the families accessible to a quarter of a billion additional users. Newlyn brought Alexei Vanyashin on board to collaborate on the project; Leo Philp provided technical assistance. Vanyashin expertly tapped into Newlyn's artistic vision to create a comprehensive Cyrillic counterpart to the existing Latin alphabet. Both New Rubrik and New Rubrik Edge now support all languages written in the Cyrillic script, including language-specific forms and Newlyn's signature Accessibility Set.
Easy on the eyes (and brain): New Rubrik default (top) and with the OpenType Accessibility Set switched on (bottom).
But the new New Rubrik and New Rubrik Edge are about much more than language expansions. The technical improvements resulting from Type Network's relentless quality assurance process represent an equally important part of this release. All fonts coming to Type Network are rigorously tested by Jill Pichotta, assisted by David Jonathan Ross and CJ Dunn. The QA process helps to reveal design flaws and technical hiccups, and Pichotta's analysis inspired Newlyn to revisit the two families. This entailed not only a complete redraw—changing the x-heights and cap heights, and adjusting ascenders and descenders—but also respacing and rekerning all of the fonts. Newlyn also decided to make tabular numerals the default figure style, having discovered that most users preferred them. "I invested the time, because it's a fairly unique design in the marketplace. Very few typefaces come close," Newlyn said.
Like all Newlyn fonts, New Rubrik and New Rubrik Edge are available for print, web, applications, and ePub licensing. Webfonts may be tested free for thirty days. To stay current on all things Newlyn, subscribe to Type Network News, our occasional email newsletter featuring font releases, foundry happenings, type and design events, and more.
The Type Network staff goes above and beyond.
Design, Publisher, Copyright, License
Design: Miles Newlyn
Cyrillic design: Alexei Vanyashin
Design team: Miles Newlyn, Adam Katyi, Leo Philp, Alexei Vanyashin
Copyright 2011-2013 by Newlyn. All rights reserved.
Miles Newlyn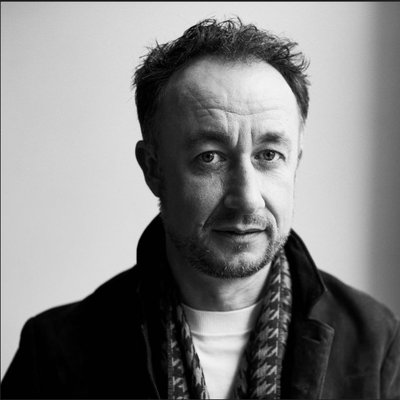 Miles Newlyn graduated from St Martins College of Art, London, in 1991. He first released Missionary, Sabbath Black, and Democratica through Emigre, and then designed a set of six typefaces for David Carson to use in Raygun. Newlyn quickly appropriated many of his ideas to the corporate sector, branding in particular. After some some years working with London agencies, and Wolff Olins in particular, he developed a style termed 'white occult', a blend of meta-organic forms and hi-tech typography. Newlyn continues to explore and expand this vision, and utilizes the results for corporate clients worldwide.
Alexei Vanyashin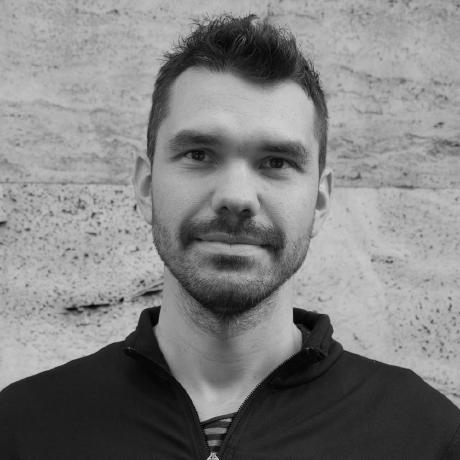 Alexei Vanyashin is a Russian typeface designer, typographic researcher and educator. He was born in Moscow, Russia in 1982, studied Graphic Design since 2000 at Moscow Stroganov University of Arts, and later type design at British Higher School of Art and Design, where he now teaches. He runs his own foundry Cyreal, and collaborates with Swiss Typefaces as a Cyrillic specialist. Among his many custom type projects are works for Red Dot holder Ermolaev Bureau, GEO, and Afisha magazines. LearnCyrillic.tumblr.com is Alexei's recent effort to provide educational resources for Cyrillic learners.
Adam Katyi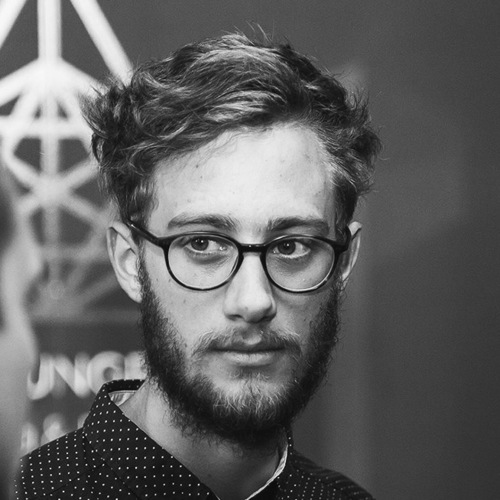 Adam Katyi is a type and graphic designer, teacher. He studied at the Royal Academy of Art TypeMedia course, his final project was Westeinde, a typeface with optical sizes, in 2013. In 2014 Adam founded his own type foundry, Hungarumlaut. Between 2015 and 2016 he worked for Miles Newlyn at Newlyn Ltd, as a part time font-engineer and typedesigner. Adam is a returning teacher in the Moholy-Nagy Art and Design University since 2014. His style is concrete and clean. Adam avoids the equivocation and unnecessary things. His favourite software is RoboFont.
Commercial License
Buy at: Newlyn