{"autoplay":"true","autoplay_speed":3000,"speed":300,"arrows":"true","dots":"true"}
Designed by Vassil Kateliev and Kiril Zlatkov, Kometa is a sans serif and display sans font family. This typeface has twenty-one styles and was published by Kiril Zlatkov Type Foundry.
Kometa Sans is a contemporary grotesk with a certain personality. She has a steady geometric skeleton, but its appearance is rather humanistic. The precise details of the artwork, the carefully drawn true italics, the six types of numerals, the variety of alternates, the broad range of open-type features and the extensive glyph set can meet most of the contemporary typographer's demands for a neutral, but not boring type family for both long text and display use. Among the distinctive qualities of Kometa are also the forms of ligatures (both default and discretionary). They follow the natural constructive transitions between oval parts and stems, which is an advantage to mark, at least for designers who respect the beauty of clean forms.
Note the specially designed Kometa Unicase sub-family, substantially enough to exist as a separate typeface. Its elegant and expressive letterforms are boosting further the power to create outstanding design work. Kometa Unicase has original and playful, yet reasonable approach to letterforms variety.
Kometa has a very broad usability range – from logotypes and poster designs to corporate identities and complex editorial projects. The contemporary Cyrillics of Kometa allows easily completion of graphically consistent multilingual corporate and artistic design projects.
Font Family: Kometa Thin, Kometa Thin Italic, Kometa Light, Kometa Light Italic, Kometa Book, Kometa Book Italic, Kometa Regular, Kometa Italic, Kometa Medium, Kometa Medium Italic, Kometa Bold, Kometa Bold Italic, Kometa Heavy, Kometa Heavy Italic, Kometa Unicase Thin, Kometa Unicase Light, Kometa Unicase Book, Kometa Unicase Regular, Kometa Unicase Medium, Kometa Unicase Bold, Kometa Unicase Heavy
Design, Publisher, Copyright, License
Design: Kiril Zlatkov, Vassil Kateliev
Publisher: Kiril Zlatkov Type Foundry
Copyright 2018 by Kiril Zlatkov Type Foundry. All rights reserved.
Kiril Zlatkov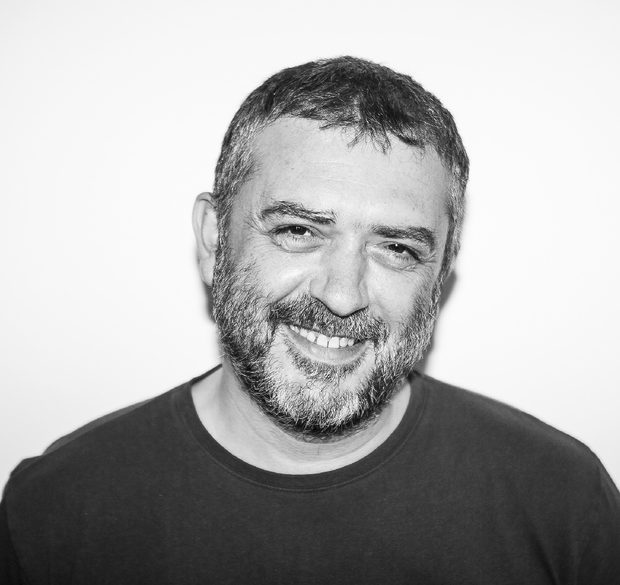 Kiril Zlatkov Type Foundry is based in Sofia, Bulgaria, EU. The founder, Kiril Zlatkov is producing fonts digitally since 2006 mostly for his own design work. He is one of the designers who stands for the Bulgarian form of Cyrillic alphabet by educating students and creating new typefaces. The foundry is offering font families, aiming to serve the needs of all designers with high demands in micro and macro typography.
Vassil Kateliev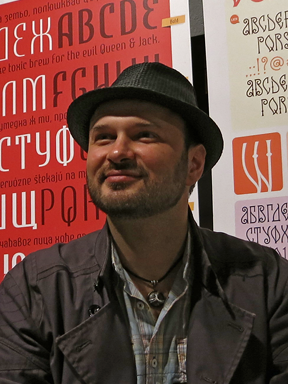 Vassil Kateliev was born 1980 in Varna, Bulgaria. In 2005 he took a major degree in Communication Engineering and Technologies at Technical University of Varna. Several years later after a very successful career as graphic designer, he decided to go back studying and in 2012 he took a second master degree in Industrial design at Technical University of Varna, where he currently teaches and writes his doctoral thesis.
Working restlessly in the field of Cyrillic type design, he often participates in various type and graphic design exhibitions home and abroad. In 2013 he was invited to display his works in New Bulgarian Typography exhibition, part of Sofia Design Week. In 2014 his type family Basil was awarded Special Mention in Cyrillic category at the 7th International Type Design Competition for non-Latin typefaces – Granshan 2014.
Since 2011 Kateliev is running small but promising independent type design studio called Karandash. He is also working in together with the renowned Bulgarian calligrapher and graphic designer Jordan Jelev in their collaborative type foundry – The FontMaker.
Kometa in Use
WEB: Detskiknigi
Commercial License
Where to buy: Fontspring
Where to buy: MyFonts