Description
Albertus® Nova is a faithful digital revival of Berthold Wolpe's earlier design of Albertus and is one of the five designs in The Wolpe Collection of typefaces. This new design enlarges the typeface set from its previous two weights into a robust set of five ranging from thin to black, all with extended language support including Cyrillic and Greek. Complete family of 5 fonts.
Berthold Wolpe began working on Albertus in 1932, at the encouragement of Stanley Morison. Morison saw an example of Wolpe's engraved lettering and liked it so much that he commissioned a typeface based on the design. Since then, the original Albertus typeface has been used on book covers, in branding, on signs and in video games.
Design, Publisher, Copyright, License
Design: Toshi Omagari, Berthold Wolpe
Publisher: Monotype
Toshi Omagari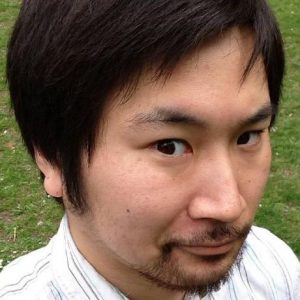 With a focus on multilingual typography, type designer Toshi Omagari has created fonts for several major brands and worked on some of Monotype's most recent major type releases. He is a regular speaker at events like ATypI, sharing his experience and insights on multilingual type design.
Toshi Omagari joined Monotype in 2012, after studying typography at Musashino Art University in Tokyo, and completing an MA in typeface design at the University of Reading. With a keen interest in font development, Omagari has worked on several major type projects for Monotype including resurrecting a 'lost' typeface to create Neue Haas Unica and updating the hand of WA Dwiggins to create Metro Nova. He's also designed a fashion-led branding typeface for H&M, and created a font for Sir Quentin Blake that borrowed on the illustrator's own idiosyncratic handwriting.

Specializes in multilingual scripts including Latin, Greek, Cyrillic and Mongolian
Designed the Tibetan script for the Google Noto family, covering more than 800 languages
Enjoys writing scripts and plugins for type design and sharing them on Github

Web:

Typefaces on Localfonts:

Marco Cyrillic

,

Albertus® Nova

,

Neue Haas Unica

,

Avenir Next World

Typefaces on MyFonts:

Avenir® Next Arabic

,

Belinsky

,

Belinsky Text

,

Codelia

,

Comic Code

,

Cowhand

,

Dossier

,

Liberty

,

Marco

,

Metro Nova®

,

Neue Haas Unica Paneuropean

,

Neue Plak™

,

Neue Plak™ Variable

,

Palatino eText®

,

Sachsenwald™

,

Tabulamore Script

,

Aeonis™

,

Wolpe Fanfare™

,

Wolpe Pegasus™

,

Wolpe Tempest™

More…

Toshi Omagari
Berthold Wolpe
Berthold Ludwig Wolpe (29 October 1905 – 5 July 1989) was a German calligrapher, typographer, type designer, book designer and illustrator. He was born in Offenbach near Frankfurt, emigrated to England in 1935 and became a naturalized British citizen in 1947. He was made a Royal Designer for Industry in 1959, awarded an honorary doctorate by the Royal College of Art in 1968 and appointed an Officer of the Order of the British Empire (OBE) in 1983. He died in London in 1989.