Description
  Font Sampler
(EN) The quick brown fox jumps over the lazy dog. (NL) Op brute wijze ving de schooljuf de quasi-kalme lynx. (CS) Nechť již hříšné saxofony ďáblů rozezvučí síň úděsnými tóny waltzu, tanga a quickstepu. (HU) Jó foxim és don Quijote húszwattos lámpánál ülve egy pár bűvös cipőt készít. (RO) Înjurând pițigăiat, zoofobul comandă vexat whisky și tequila. (RU) Разъяренный чтец эгоистично бьёт пятью жердями шустрого фехтовальщика. (BG) Огньове изгаряха с блуждаещи пламъци любовта човешка на Орфей. (SR) Фијуче ветар у шибљу, леди пасаже и куће иза њих и гунђа у оџацима. (EL) Ταχίστη αλώπηξ βαφής ψημένη γη, δρασκελίζει υπέρ νωθρού κυνός. Type your own text to test the font!
  Description
HK Grotesk Free is a sans serif typeface inspired by the classic grotesques. The designers and developers involved in this project hopes to reach out to designers in need of quality typefaces without the price tag. If you would like to get involved in the improvement of HK Grotesk please contact Alfredo Marco Pradil for Latin development and Stefan Peev for Cyrillic.
  Language Support
Afrikaans, Albanian, Asu, Basque, Belarusian, Bemba, Bena, Bosnian, Bulgarian, Chiga, Congo Swahili, Cornish, Croatian, Czech, Danish, Dutch, Embu, English, Estonian, Faroese, Filipino, Finnish, French, Galician, Ganda, German, Gusii, Hungarian, Icelandic, Indonesian, Irish, Italian, Jola-Fonyi, Kabuverdianu, Kalaallisut, Kalenjin, Kamba, Kazakh, Kikuyu, Kinyarwanda, Latvian, Lithuanian, Luo, Luyia, Macedonian, Machame, Makhuwa-Meetto, Makonde, Malagasy, Malay, Maltese, Manx, Meru, Mongolian, Morisyen, North Ndebele, Norwegian Bokmål, Norwegian Nynorsk, Nyankole, Oromo, Polish, Portuguese, Romanian, Rombo, Rundi, Russian, Rwa, Samburu, Sango, Sangu, Sena, Serbian, Shambala, Shona, Slovak, Slovenian, Soga, Somali, Spanish, Swahili, Swedish, Swiss German, Taita, Tajik, Teso, Turkish, Uzbek, Vunjo, Welsh and Zulu
  End User Licensing Agreement (EULA)
IMPORTANT! Please read the contents of this Licensing Agreement carefully before you install Alfredo Marco Pradil fonts or software. This agreement defines your rights as a user of the fonts and/or software.
Design, Publisher, Copyright, License
Design: Alfredo Marco Pradil, Stefan Peev (Cyrillic version)
Publisher: Hanken Design Co.
License: SIL OPEN FONT LICENSE
Alfredo Marco Pradil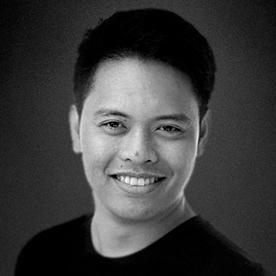 Graduate of the College of Architecture and Fine Arts, Batangas State University, The Philippines, who has been working as a graphic designer since 2005. He is currently located in Dubai, UAE and is a prolific type designer.
Stefan Peev

Stefan Peev is a philologist, graphic designer and publisher in Bulgaria. He is the creator of fonts with a free license, which incorporates the Bulgarian form of Cyrillic. He is active in the field of historical typography. He prepares for the publication of several Old Bulgarian fonts, as well as digital replicas of the civic font, approved by the reform of Peter I in Russia in 1708-1710, as well as the handwriting of Vasil Levski and other historical figures.

Web:

Typefaces:

Munich Abecedarium

,

Libra Serif Modern

,

Libra Sans Modern

,

Libra Sans

,

Pliska

,

Veleka

,

Coval

,

Linguistics Pro

,

Repo

,

HK Grotesk Free

,

Sibila

,

Perun

,

Constantinus Cyrillus

,

Arda

,

Sabrina

,

Cotys LGC

,

Common Serif

Graphic resources:

Temnic inscription

,

Inscription of chartophylax Paul

,

Glagolitic abecedarium

,

Tombstone Tudor

,

Albrecht Dürer

,

Kaloyan's leaden seal

,

Kaloyan's ring

,

Pliska rosette

,

Cyrillic letter ZE

,

Cyrillic letter VE

,

Hyperion Magazine

,

Samuil's Inscription

,

Ornament

,

Cyrillic letter KA

,

Ornaments Set of 3

,

Ornaments Set of 2

,

Ornaments Set of 3

,

Cyrillic letter ZE

,

Nativity Christmas Cards Set of 5

,

Cyrillic letter BE

,

Mobile Wallpapers

,

Glagolitic letter I

,

Cyrillic letter O

,

Cyrillic letter VE

,

Cyrillic letter VE

,

Cyrillic letter VE

,

Cyrillic letter VE

,

Pointer

More…

TYPE DESIGN INFORMATION | Stefan Peev

Donate to Stefan Peev, Context Ltd
  HK Grotesk Free in Use
WEB:
BGUCHEBNIK
WEB:
Bergner
WEB:
Блогът на Гонзо
WEB:
Libe
WEB:
Keten
WEB:
Tochici
WEB:
Национален фонд "Култура"
WEB:
Стил. Артгалерия
WEB:
Phelia Barouh
WEB:
CreditCenter