Description
Marco is a lively text face, with an informal touch, inspired by 15th century Italian letter-forms with strong calligraphic traces and intended to be used primarily in continuous and intensive reading conditions. Marco is full of features required for high-quality book typography, including: strong language-support in extended Latin, Cyrillic and polytonic Greek, a multitude of swashes in the italic styles of Latin and Cyrillic, stylistic alternates to obtain the best possible solutions and other typographic niceties.
Inspiration for Marco goes back to Italian humanist typography such as those of Nicholas Jenson or Aldus Manutius, and general influences from calligraphy. As a result, Marco has matured into a personal and unique text face where its lively and somewhat informal style is an ideal counterpart to its careful and ingenious crafting.
Toshi Omagari's Marco features a huge set of over 1900 characters per style —and almost 2600 in the italics— and is available in Regular, SemiBold, Bold with matching Italics.
The Cyrillic version on MyFonts is named Marco PE and the same version on TypeTogether is named Marco Cyrillic.
Design, Publisher, Copyright, License
Design: Toshi Omagari
Publisher: TypeTogether
Copyright 2015 by TypeTogether. All rights reserved.
Specimen: Marco PE (PDF)
Toshi Omagari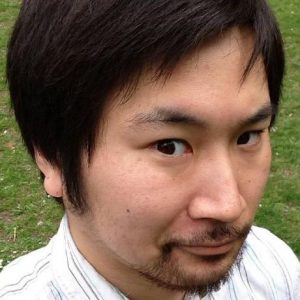 With a focus on multilingual typography, type designer Toshi Omagari has created fonts for several major brands and worked on some of Monotype's most recent major type releases. He is a regular speaker at events like ATypI, sharing his experience and insights on multilingual type design.
Toshi Omagari joined Monotype in 2012, after studying typography at Musashino Art University in Tokyo, and completing an MA in typeface design at the University of Reading. With a keen interest in font development, Omagari has worked on several major type projects for Monotype including resurrecting a 'lost' typeface to create Neue Haas Unica and updating the hand of WA Dwiggins to create Metro Nova. He's also designed a fashion-led branding typeface for H&M, and created a font for Sir Quentin Blake that borrowed on the illustrator's own idiosyncratic handwriting.

Specializes in multilingual scripts including Latin, Greek, Cyrillic and Mongolian
Designed the Tibetan script for the Google Noto family, covering more than 800 languages
Enjoys writing scripts and plugins for type design and sharing them on Github

Web:

Typefaces on Localfonts:

Marco Cyrillic

,

Albertus® Nova

,

Neue Haas Unica

,

Avenir Next World

Typefaces on MyFonts:

Avenir® Next Arabic

,

Belinsky

,

Belinsky Text

,

Codelia

,

Comic Code

,

Cowhand

,

Dossier

,

Liberty

,

Marco

,

Metro Nova®

,

Neue Haas Unica Paneuropean

,

Neue Plak™

,

Neue Plak™ Variable

,

Palatino eText®

,

Sachsenwald™

,

Tabulamore Script

,

Aeonis™

,

Wolpe Fanfare™

,

Wolpe Pegasus™

,

Wolpe Tempest™

More…

Toshi Omagari
Commercial License
Buy at: TypeTogether