Description
Description
CoFo Sans is a clean sans serif with a soul. This is not just another neutral sans. Simplicity in type design is the most difficult task, and yet so many sans serifs exists that claim to be completely neutral and perfectly universal. CoFo Sans is based on the idea of harmony between rationality and emotion, and between Latin and Cyrillic. It is our per-ception of a perfect balance between simplicity and personality. It's not purely geometric, or even based on a specific model.
It's a subtle mix of ideas, creating a solid base for a workhorse sans, without stripping away character. It's simple and pure, and at the same time, you cannot escape the designer's personal view. The strong squareness of the shapes and a trace of industrial functionality are mixed in the designer's intuition, to make CoFo Sans unique. Simplicity doesn't need dozens of weights, widths and styles, so CoFo Sans comes in 4 individual and carefully drawn weights: Regular, Medium, Bold and Black. It is a typeface for designers and brands looking for clarity and adaptability, without sacrificing identity.
Design, Publisher, Copyright, License
Design: Maria Doreuli
Publisher: Contrast Foundry
Copyright 2018 by LLC Contrast Foundry (LLC CoFo). All rights reserved.
Specimen: CoFo Sans
Maria Doreuli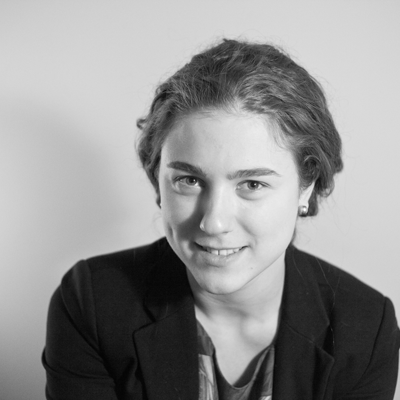 My name is Maria. I was born in Moscow and I have spent most of my life there. My passion for drawing as well as collecting printed ephemera lead me to study graphic design at the Moscow State University of Printing, which is where I earned a Masters Degree. During my time there I explored different subjects within the art and design field, before discovering that the right place for me was the Type Design Workshop. At the workshop I worked on my graduation project, William Typeface, under the head of Alexander Tarbeev, whose influence encouraged me to pursue my love for letters. As a result William received Letter.2, Granshan and NewCyrillic awards. I was also selected for 'Young designer of the year' by Akzia newspaper in 2011.