Description
With the Josef K*, Julia Sysmäläinen continues her artistic debate on Franz Kafka's writing style. This time the designer of FF Mister K is not drawn to Kafka's literary works created at night but to those the writer produced at daytime as a high-ranking, confident bureaucrat – Dr Franz Kafka.
The typefaces Josef K "Paneuropean" and "Strong European" echoe Kafka's prestigious status at the Workmen's Accident Insurance Institute of the Austro-Hungarian Empire. Their ductus, originating from a broad-nibbed ink pen combines a clear, self-confident stroke with the calligraphic features so typical for Franz Kafka's handwriting. While both typefaces are more straightforward and bolder than the wonderfully erratic fonts of the FF Mister K family Josef K Paneuropean is best characterized as a semibold handwriting textface. Josef K Strong European, Sysmäläinen's latest "K"-accomplishment, provides an ideal complement to it as a distinctly bold display face – great for headlines, product names and branding. It combines perfectly not only with Josef K Paneuropean but also with all the FF Mister K textfaces.
Both Josef K Paneuropean and Josef K Strong European have Western, Central European and Extended Cyrillic character sets. With more than 2500 glyphs they support over 100 languages.
*Kafka's persona Josef K is a leading bank officer – reminiscent of the author himself – in the novel The Trial.
Design, Publisher, Copyright, License
Design: Julia Sysmäläinen
Publisher: Juliasys
Copyright 2015 by Juliasys. All rights reserved.
License: COMMERCIAL
Julia Sysmäläinen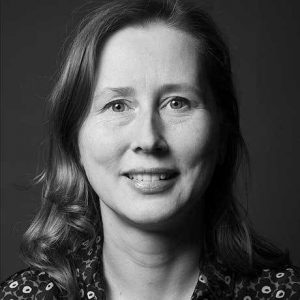 Julia Sysmäläinen Carelian (Juliasys) is a Finnish type designer, who studied at Pekka Halosen Akatemia in Tuusula. She runs her own type foundry, Juliasys. Julia presently lives in Berlin, where she works for Edenspiekermann Berlin.
Commercial license
Buy at: Fontspring