Description
PT Sans Pro is a comprehensive type family intended for a wide range of applications. It consists of 32 styles: 6 weights (from light to black) with corresponding italics of normal proportions; 6 narrow styles; 6 condensed styles; 6 extra condensed styles and 2 caption styles (regular and bold). The design combines traditional conservative appearance with modern trends of humanistic sans serif and possess enhanced legibility especially in caption styles. These features, besides conventional use in business applications and printed materials, make the fonts usable for direction and guide signs, schemes, screens of information kiosks, and other objects of urban visual communications.
The fonts have extended Latin and Cyrillic character sets serving alphabets of all title languages of the national republics of Russian Federation and supporting the most of the languages of neighboring countries. Each font contains about 1400 characters including small caps for all alphabetic characters, 4 sets of figures with lining and old style variations, stressed Cyrillic vowels, indices, fractions and so on.
Design, Publisher, Copyright, License
Design: Vladimir Yefimov, Olga Umpeleva, Alexandra Korolkova
Publisher: ParaType
Copyright 2010 by ParaType. All rights reserved.
Vladimir Yefimov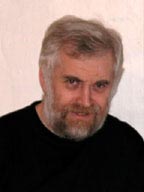 Vladimir Yefimov was one of the most respected Russian type designers. He was born in Moscow, Russia, in 1949, studied at Moscow Art School, and graduated from the Moscow Printing Institute in 1973 as a graphic designer. He worked at the Type Department of NPO Polygraphmash (1973-91) and at ParaGraph Intl., Moscow (1992-98) designing Cyrillic typefaces. He was then the art director and a co-founder of ParaType, Inc., Moscow.
Olga Umpeleva

Graduate of the Moscow State University of Printing Art. Designer of the free font Tagesschrift (2005, Yanone, done together with Jan Gerner, A. Korolkova and V. Yefimov). Author of many others beautiful fonts like Fado, Federico etc.
Alexandra Korolkova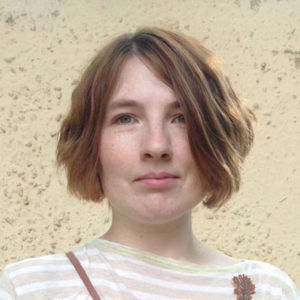 Alexandra Korolkova (born 1984) is a Russian typeface designer. She was awarded the infrequently presented Prix Charles Peignot in 2013 by the Association Typographique Internationale, becoming the first Russian prizewinner. Korolkova's best-known work is probably the PT Fonts project, a partly open-source project commissioned by the Russian Ministry of Communications as a single family able to support all the common variations of the Cyrillic script. Korolkova works for the company ParaType and studied at the Moscow State University of Printing Arts. She is the author of the book Living Typography (Russian: Живая типографика) and has also given lectures on Cyrillic letter structure. She has also designed the typeface FF Carina for FontShop.

Web:

Typefaces:

Leksa

,

Leksa Sans

,

Golos

,

PT Astra Serif

,

PT Astra Sans

,

PT Sans

,

PT Serif

,

PT Mono

,

Kiddy Kitty

,

Circe

,

Circe Slab

,

Circe Rounded

,

Fact

,

PT Sans Pro

,

PT Serif Pro

,

Yefimov Sans

,

Yefimov Serif

,

Stem

,

Stem Text

,

Aphrosine

,

Airy

,

Bowman

More…

WIKIPEDIA | Alexandra Korolkova