Description
Panton has been expanded with Panton Narrow! It has 9 uprights and 9 matching italics ranging from Thin to Heavy.
NEW! Update 3.0
What's New:
• New Narrow version of 18 weights
• Bulgarian Localization Support
• Tabular Figures
• Case-Sensitive Punctuation
• Extended Glyph Case
The Panton font family includes 54 fonts – 19 uprights with 19 matching italics and 16 icon sets as a bonus! It is characterized by excellent legibility in both web & print design areas, well-finished geometric designs, optimized kerning, excellent web-font performance and legibility etc.
Inspired by the classic grotesque typefaces – Panton has his own unique style, expressed in perfectly softened geometric forms.
The font family is most suitable for headlines of all sizes, as well as for text blocks that come in both maximum and minimum variations. Panton font styles are applicable for any type of graphic design in web, print, motion graphics etc and perfect for t-shirts and other items like posters and logos.
Design, Publisher, Copyright, License
Design: Ivan Petrov, Svet Simov
Publisher: Fontfabric
Svet Simov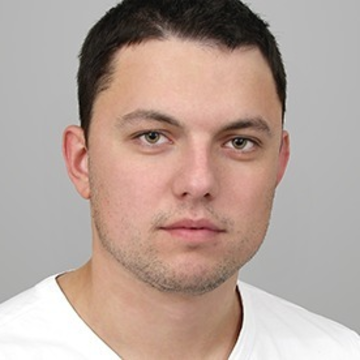 Fontfabric is the foundry of Svetoslav Simov, a visual designer who is located in Sofia, Bulgaria, b. 1984. Highly innovative designer whose creations have lots of style and flair. Many fonts are for both Latin and Cyrillic.

Web:

Typefaces:

Mozer

,

Panton

,

Gilam

,

Glober

,

Colo Pro

,

Squad

,

Noah

,

Mont

,

Mont Blanc

,

Zing Rust

,

Intro

,

Intro Rust Complete

,

Intro Rust, Head, Script

,

Intro Script R H2 Base

,

Intro Head R Base

,

Rafale RU

,

Rafale BG

,

Dan

,

Uni Neue

,

Uni Sans

,

Simbal

,

Nexa

,

Code Next

More…

LUC DEVROYE | TYPE DESIGN INFORMATION
Ivan Petrov

Ivan Petrov is based in Saint Petersburg, Russia. Bulgarian codesigner with Julia Zhdanova of the free typeface Artifika at Cyreal and Google Font Directory in 2011. He is currently located in Moscow. At Cyreal, he published the free font Volkhov (2011; download at Fontsquirrel), a low-contrast serifed typeface with a robust character, and the didone typeface Prata (2011). He also created a number of beautiful experimental typefaces in 2011. Bolgariy (2012) is a warm display typeface made for advertising Bulgaria. In 2014, he published the 18-style sans serif typeface system Glober at Fontfabric. Inspired by strong German grotesques such as DIN and Dax, it has a great spectrum, from hairline (called Thin) to Heavy. Glober won an award at Modern Cyrillic 2014.
Commercial License
Buy at: Fontspring