{"autoplay":"true","autoplay_speed":3000,"speed":300,"arrows":"true","dots":"true"}
Ilya Ruderman created the first version of BigCity Grotesque for Bol'shoi Gorod magazine (Big City). The typeface, like other humanist sans serifs, is based on the structures of old-style serifs. BigCity Grotesque was the first magazine sans serif with Cyrillic ligatures. It was honored in 2009 in the international competition, Modern Cyrillic 2009.
In the latest version, by Olga Pankova, the shapes of the letters have been updated, and there are new upright and italic styles, small capitals and new ligatures and non-alphabetic symbols.
BigCity Grotesque Pro, thanks to the wide range of weights and styles that it offers, has become a serious tool for meeting all kinds of typographical demands: from large displays to the most finicky typesetting.
Design, Publisher, Copyright, License
Design: Ilya Ruderman , Yury Ostromentsky , Olga Pankova
Copyright 2014-2015 by Ilya Ruderman and Yury Ostromentsky, under exclusive license to CSTM Fonts. All rights reserved.
Specimen: BigCity Grotesque (PDF, 2 MB)
Ilya Ruderman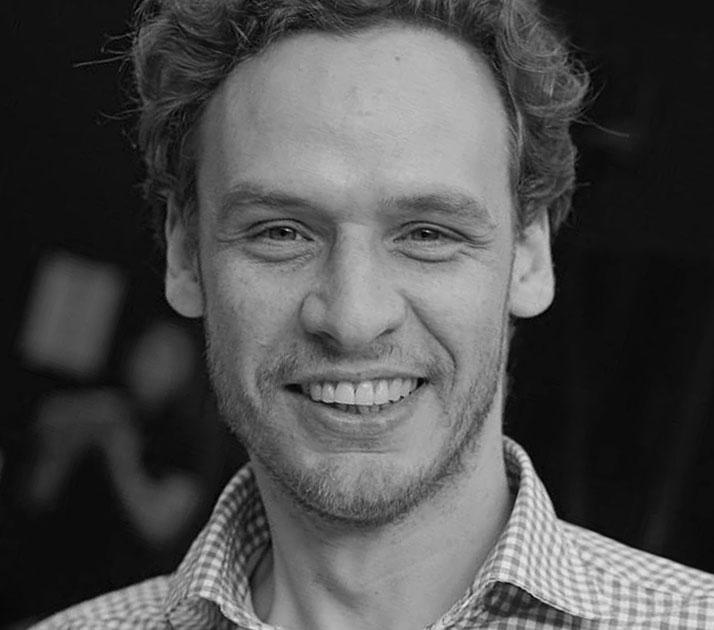 Ilya Ruderman, a type and graphic designer and teacher, lives and works in Moscow. He is a graduate of the Moscow State University of the Printing Arts (2002), where his graduation project was done under the supervision of Alexander Tarbeev. He has a MA degree in type design from the Type & Media program at the Royal Academy of Art in the Hague (2005). After completing the program, he returned to Moscow, where he has collaborated for a number of media: Kommersant, Afisha, Moskovskiye Novosti, Bolshoi Gorod and Men's Health Russia. In 2005-2007 he was art director for Afisha's city guidebooks, following which he was art director for RIA-Novosti, a news agency, for several years. Since 2007 he has also supervised the curriculum in type and typography at the British Higher School of Art and Design in Moscow. He has been very active as a consultant on Cyrillic since 2008. In 2014 he founded CSTM Fonts with Yury Ostromentsky. Typefaces by Ilya Ruderman: BigCity Grotesque Pro, Kazimir, Permian (a typeface-brand for the city of Perm) and Cyrillic versions of: Austin, Dala Floda, Graphik, Marlene, Moscow Sans (as a consultant), Typonine Sans, Thema.
More… TYPE.TODAY
Yury Ostromentsky

Yury Ostromentsky is a type and graphic designer. He is a graduate of the Moscow State University of the Printing Arts (2002), where his graduation project was done under the supervision of Alexander Tarbeev. He has worked as a designer and art director for publishers and design studios. From 2004 to 2012, he served as art director of the magazine Bolshoi Gorod (Big City), for which he created several display typefaces as well as several original typefaces and Cyrillic versions of Latin fonts in collaboration with Ilya Ruderman. His typefaces were honored at the Contemporary Cyrillic 2009 and 2014 competitions. In 2004 he and Ruderman, Dmitri Yakovlev and Darya Yarzhambek created DailyType, a website. In March 2014, again with Ruderman, he founded CSTM Fonts. Typefaces by Yury Ostromentsky: RIA Typeface, Kazimir, Pilar, BestLife.
More… TYPE.TODAY
Olga Pankova
Olga Pankova is a graphic and type designer. She is a graduate of the Moscow Energy Institute (2009) and of the two-year program, Type and Typography, given by the British Higher School of Art and Design in Moscow (2014). She lectures and leads master classes on type design and chalk lettering and has a special interest in stone carving. She worked for several years as a freelance designer. Since 2015 she has worked as a type designer for CSTM Fonts. She also works with the Moscow Design Studio; Bang! Bang! agency, and the publishing houses Meshcheriakov and MIF. Typefaces by Olga Pankova: Pulitzer and BigCity Grotesque Pro (with Ilya Ruderman).
More… TYPE.TODAY
Commercial License Buy
Where to buy BigCity Grotesque: TYPE.TODAY