{"autoplay":"true","autoplay_speed":3000,"speed":300,"arrows":"true","dots":"true"}
Druk Text Cyrillic is a display face designed for small sizes, useful for adding structure and personality to a page without requiring any variation in point size. It is ideal for section titles, running heads and running feet, labeling on maps, and thanks to its tabular figures, it can even be used for tables, charts, and infographics. Druk Text Cyrillic also works for short blocks of text, maintaining its legibility all the way down to 6pt. Like its companion display face for large sizes, Druk Text Cyrillic has four weights, from Medium to Super, all with italics.
While studying catalogs designed by Willem Sandberg for the Stedelijk Museum, Berton Hasebe noticed frequent use of small sizes of Annonce Grotesk, a very wide and bold sans serif, for running feet, headers within text, and other small navigational elements. Unable to think of a contemporary typeface able to do this job as capably, he was inspired to adapt Druk Wide for small sizes.
Design, Publisher, Copyright, License
Cyrillic design: Ilya Ruderman
Cyrillic design: Yury Ostromentsky
Copyright 2015 by Berton Hasebe, under exclusive license to Schwartzco Inc./ Commercial Type. All rights reserved.
Specimen: Druk (PDF, 884 KB)
Specimen: Druk Text Cyrillic (PDF)
Berton Hasebe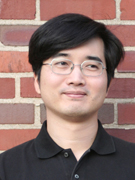 Berton Hasebe is a type designer living in New York. From 2008 –2013 he worked at Commercial Type, helping to develop typefaces for retail release, and custom typefaces for clients including Bloomberg Businessweek, The New York Times, Nike, and Wallpaper*. Through Commercial Type, he has released the typefaces Druk, Portrait and Platform. Since 2013 he works independently and teaches typography at Parsons The New School for Design. He previously has taught type design at the University of the Arts in Philadelphia and the Type@Cooper Extended Program at The Cooper Union in New York. Berton received his bachelors degree in graphic design from Otis College of Art and Design in 2005, and moved to the Netherlands in 2007 to study type design at the Type and Media masters program at the Royal Academy of Art in The Hague (KABK). His typeface Alda, designed while attending Type and Media, was released by Emigre. Berton's work has been recognized by the ATypI, BRNO Biennale, TDC, and Tokyo TDC. In 2012 he was featured as one of Print's New Visual Artists.
More… Berton Hasebe
Ilya Ruderman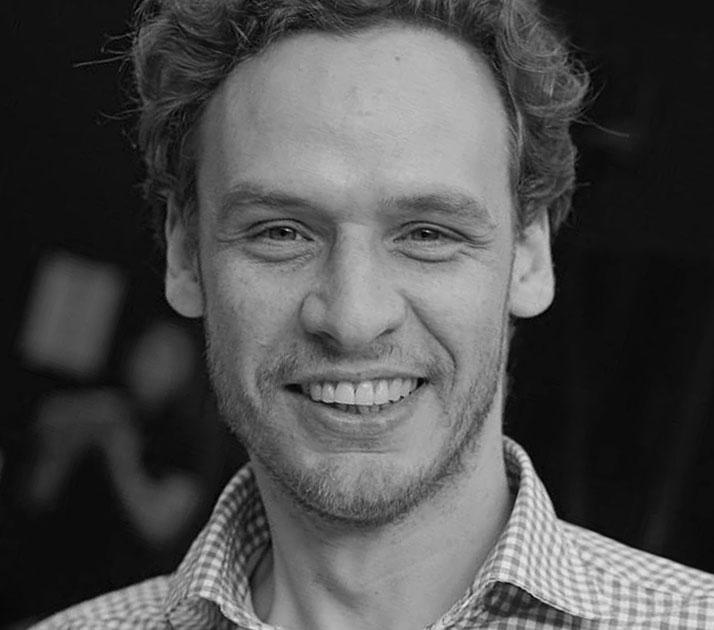 Ilya Ruderman, a type and graphic designer and teacher, lives and works in Moscow. He is a graduate of the Moscow State University of the Printing Arts (2002), where his graduation project was done under the supervision of Alexander Tarbeev. He has a MA degree in type design from the Type & Media program at the Royal Academy of Art in the Hague (2005). After completing the program, he returned to Moscow, where he has collaborated for a number of media: Kommersant, Afisha, Moskovskiye Novosti, Bolshoi Gorod and Men's Health Russia. In 2005-2007 he was art director for Afisha's city guidebooks, following which he was art director for RIA-Novosti, a news agency, for several years. Since 2007 he has also supervised the curriculum in type and typography at the British Higher School of Art and Design in Moscow. He has been very active as a consultant on Cyrillic since 2008. In 2014 he founded CSTM Fonts with Yury Ostromentsky.

Web:

Typefaces:

BigCity Grotesque Pro, Kazimir, Austin, Graphik, Marlene, Druk, Druk Text, Druk Text Wide, Druk Wide, Druk Condensed, Thema, Proto Grotesk, Dala Floda, Stag Sans, Stag, Kazimir & Kazimir Text, Navigo, Graphik, Stratos, Parmigiano, Giorgio Sans, Lava, Permian, Moscow Sans, Typonine Sans

More…

TYPE.TODAY
Yury Ostromentsky

Yury Ostromentsky is a type and graphic designer. He is a graduate of the Moscow State University of the Printing Arts (2002), where his graduation project was done under the supervision of Alexander Tarbeev. He has worked as a designer and art director for publishers and design studios. From 2004 to 2012, he served as art director of the magazine Bolshoi Gorod (Big City), for which he created several display typefaces as well as several original typefaces and Cyrillic versions of Latin fonts in collaboration with Ilya Ruderman. His typefaces were honored at the Contemporary Cyrillic 2009 and 2014 competitions. In 2004 he and Ruderman, Dmitri Yakovlev and Darya Yarzhambek created DailyType, a website. In March 2014, again with Ruderman, he founded CSTM Fonts. Typefaces by Yury Ostromentsky: RIA Typeface, Kazimir, Pilar, BestLife.
Commercial License
Where to buy: TYPE.TODAY
Where to buy: Commercial Type