{"autoplay":"true","autoplay_speed":3000,"speed":300,"arrows":"true","dots":"true"}
Graphik was inspired by the appealing plainness seen in many of the less common 20th century European sans serifs and in the hand-lettering of classic Swiss Modern posters. The lighter weights were influenced by the less popular sans serifs that many European foundries released to compete with Futura, Helvetica and Univers, the juggernauts of 20th century sans serifs. These influences included Neuzeit Grotesk, Folio, Recta, and Maxima. The heavy end of the family is inspired in part by Paul Renner's Plak, a relatively obscure display typeface cut only in large sizes.
First drawn as the house style for Schwartzco Inc., it was further developed for Condé Nast Portfolio and later for Wallpaper* and T, the New York Times Style Magazine. The low contrast and large x-height give the typeface great versatility. It is suitable for display purposes as well as for text sizes, captions and for such specific tasks as navigation systems and map-making. By the way, the web-site of type.today is set in Graphik. The typeface is available in nine weights, with italics, each with five sets of figures.
The Cyrillic extension was drawn by Ilya Ruderman (CSTM Fonts) in 2015.
Design, Publisher, Copyright, License
Design: Commercial Type, Christian Schwartz, Ilya Ruderman
Copyright 2015 by Commercial Type. All rights reserved.
Specimen: Graphik (PDF, 633 KB)
Christian Schwartz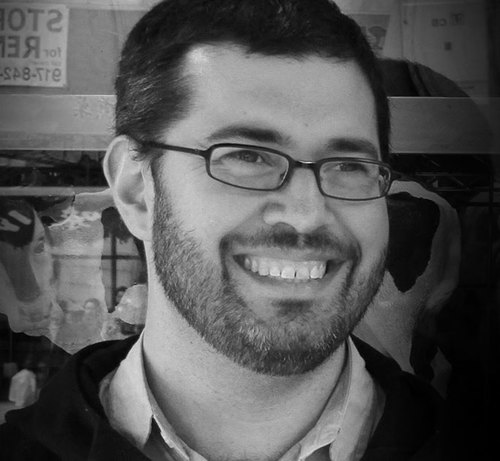 Christian Schwartz, a type designer and one of the founders of the type foundry Commercial Type, lives and works in New York. A graduate of Carnegie Mellon University in Pittsburgh, Pa., he worked for a time at MetaDesign in Berlin. After returning to the United States, he worked at type studio Font Bureau, going independent in 2001. In 2007, he and London designer Paul Barnes founded Commercial Type. The studio's projects include typefaces for The Guardian, Esquire, T (The New York Times Style Magazine), the Empire State Building and Sprint. Also in 2007 Schwartz was awarded the prestigious Prix Charles Peignot, given to designers under 35 years of age for "outstanding contributions to type design." He has been on the short list of the Museum of Design, in London, as Designer of the Year and was rated among the top 40 most influential designers under 40 years of age by Wallpaper* and on Time's list of top 100 designers.
Typefaces by Christian Schwartz: FF Bau, Farnham, Graphik, Guardian, Neue Haas Grotesk, Kommissar, Neutraface, Produkt, Stag
Ilya Ruderman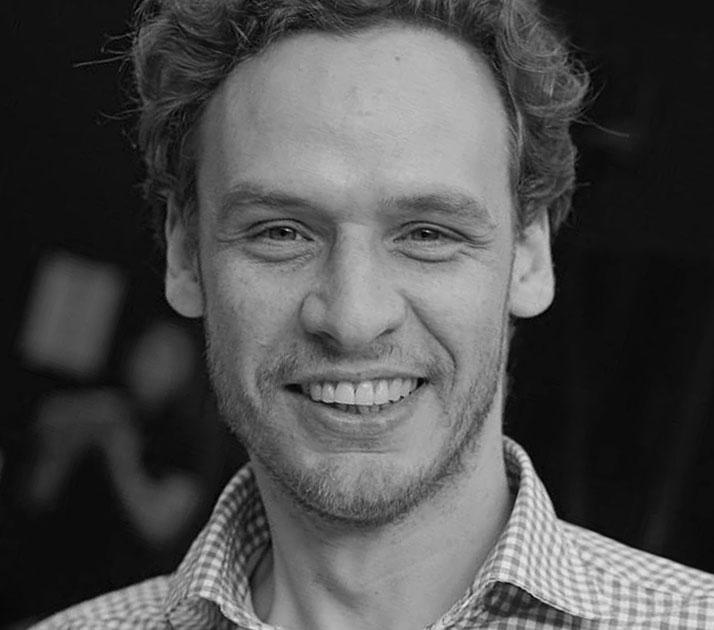 Ilya Ruderman, a type and graphic designer and teacher, lives and works in Moscow. He is a graduate of the Moscow State University of the Printing Arts (2002), where his graduation project was done under the supervision of Alexander Tarbeev. He has a MA degree in type design from the Type & Media program at the Royal Academy of Art in the Hague (2005). After completing the program, he returned to Moscow, where he has collaborated for a number of media: Kommersant, Afisha, Moskovskiye Novosti, Bolshoi Gorod and Men's Health Russia. In 2005-2007 he was art director for Afisha's city guidebooks, following which he was art director for RIA-Novosti, a news agency, for several years. Since 2007 he has also supervised the curriculum in type and typography at the British Higher School of Art and Design in Moscow. He has been very active as a consultant on Cyrillic since 2008. In 2014 he founded CSTM Fonts with Yury Ostromentsky.
Typefaces by Ilya Ruderman: BigCity Grotesque Pro, Kazimir, Permian (a typeface-brand for the city of Perm) and Cyrillic versions of: Austin, Dala Floda, Graphik, Marlene, Moscow Sans (as a consultant), Typonine Sans, Thema.
More… TYPE.TODAY
Commercial License
Where to buy: COMMERCIALTYPE
Where to buy: TYPE.TODAY